Bristow Needs an HVAC Company They Can Trust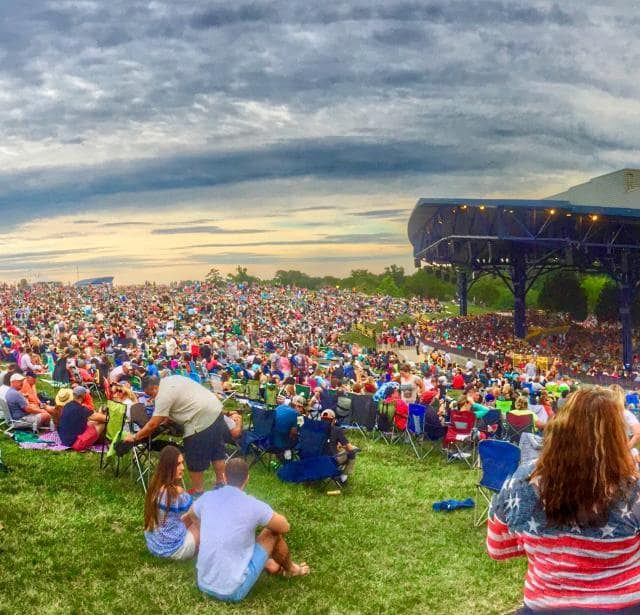 The majority of Bristow's land was once part of the Linton's Ford plantation. After converting to Catholicism, its owner donated most of the land to create a school for underprivileged youth. A smaller community, its population almost tripled between 2000 and 2014. Referred to by a number of different names since its founding, the community settled on its current spelling and pronunciation in 1906.
Today, Bristow is a suburban community home to everything from gorgeous golf courses to the Jiffy Lube Live concert venue. For history buffs, Bristow Station Battlefield Heritage Park has over 140 acres for you to explore. But, if you partake in any of these things come December, you'll want to bring a coat.
Like much of Prince William County, Bristow's weather is characterized by variable temperatures and distinct seasons. With average monthly temperatures ranging from 25°F to 90°F, it's also a place where dependable HVAC is a must. That's where Arctic Sun's heating and AC experts come in.
Call (540) 788-1500 to schedule furnace repair in the Bristow area.
Expert AC Repair and Maintenance in Bristow
With Bristow's moderate to high humidity levels during the hottest months, it can be a trying time for air conditioning units. Imagine, if you will, your AC deciding to take a siesta on one of those notoriously sweltering summer days. The temperature in your home begins to spike, quickly growing uncomfortable.
We are well aware of the inconvenience and frustration such a predicament can cause, and have taken steps to ensure our AC services in Bristow are always just a call away.
Rest easy, knowing that in Bristow, Arctic Sun is here to ensure a comfortable summer for all. To learn more about our AC services in Bristow, click on one of the buttons below.
Dependable and Efficient Heating Services in Bristow
Winter averages in Bristow range from 25°F to 56°F. Though not the coldest in the nation, it can still be pretty uncomfortable when you're facing issues with your heating equipment. If you find your furnace or heat pump isn't working as well as it used to, it may be time to schedule a Bristow heating repair. In situations where the following apply, however, it might be best to replace the system:
Your heat pump or furnace is over a decade old
You're facing frequent repairs and a noticeable rise in energy costs
Some rooms in your home show significant temperature fluctuations
Your home experiences persistent humidity issues
There is an excessive amount of dust present in your home
Your heating system generates excessive noise
At Arctic Sun, we understand the importance of maintaining a comfortable home, and we're here to help. Our team of professionals is ready to cater to your heating needs throughout the Bristow area. To explore our offerings, check out the pages below or give us a call at (703) 331-5655.
General Plumbing Service in Bristow
Plumbing problems can be a very upsetting and disruptive experience. Issues such as frozen pipes, leaking water lines, or clogged drains are just some of the many challenges our local plumbing company can quickly and efficiently handle. Our plumbers are available 24/7 to handle your plumbing emergencies in the Bristow area.
Of course, it's important to address non-critical plumbing issues as well. Simple problems like leaks, drips, or running toilets can lead to damage or high water bills if not fixed. Trust us to help you resolve these plumbing issues and save time and resources.
So, why wait? Schedule your plumbing appointment in Bristow today!
Comprehensive Water Heater Services in Bristow
There are numerous water heating options available in Bristow, each designed to suit different lifestales. At Arctic Sun, our knowledgeable plumbers are ready to make sure you select the right one.
If you're in need of water heater repair or replacement, you can count on us for comprehensive support. Benefits of working with us including upfront cost estimates, unparalleled professionalism, and exceptional customer service, all backed by our satisfaction guarantee.
For Some Households in Bristow Conventional Water Heaters are Fine
A conventional water heating system consists of a storage tank with a capacity ranging from 20 to 80 gallons. A heat source at the tank's bottom keeps the water at a consistently high temperature.
The system works by dispensing hot water from the top of the tank when the hot water tap is turned on, and replenishing the tank with cold water at its base. This method of operation ensures that the tank remains full at all times. Conventional water heating systems are widely used and recognized by many individuals.
For most people in Bristow, a conventional water heater will get the job done.
Tankless Water Heaters are Great for Large Households in Bristow
Tired of running out of hot water before you get a full tub? Then, you might want to consider buying a tankless water heater in Bristow.
These units work without the need for a storage tank, providing a constant and uninterrupted hot water supply. This allows you to take long showers and run both sink and washer at once.
For more information on tankless water heater installation in Bristow, give us a call at (703) 331-5655.
Trust Us with Your Furnace Repair in Bristow
Arctic Sun is a premier HVAC service provider in the Bristow area. We provide an array of exceptional services to keep your heating, ventilation, and air conditioning systems running smoothly. Our commitment to quality and value is unmatched, and our team of HVAC technicians are dedicated to delivering expert solutions to meet all of your heating and cooling needs.
Join the Arctic Sun community and experience the comfort and peace of mind that comes from partnering with the best in the business.
Call (540) 788-1500 to schedule furnace or plumbing repair in the Bristow area.
---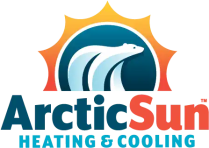 About Our Local HVAC Company
At Arctic Sun Heating & Air Conditioning, Inc., excellence is our standard. Since 2000, we have been providing Haymarket with expert plumbing and HVAC services.
Our team of highly-trained professionals is dedicated to providing seamless and enjoyable experiences for our clients. Our expertise covers the full range of HVAC services, including furnace design, installation, and maintenance. We are proud to have skilled craftsmen on our team who bring their passion and integrity to every project.
We believe in the quality of our work and offer a unique guarantee. If you are not fully satisfied with the performance of your equipment, our service, or our team within the first year of installation, we will remove the system and provide a full refund.
Don't settle for anything less than complete comfort. Contact us today to learn how we can keep you cozy all year long!